Yacht For Sale
Yacht For Sale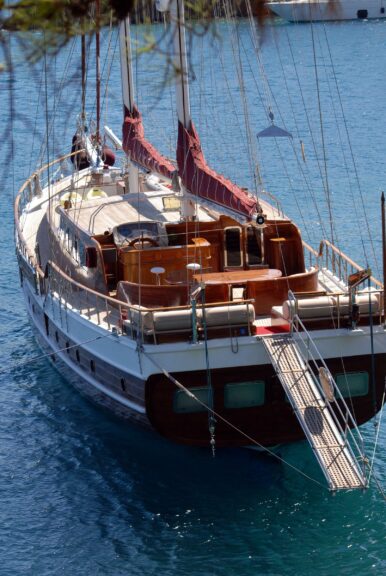 If you're planning on purchasing a yacht, your licensed Moon Yacht broker pledges to take the time to help you find the right boat. Your yacht broker can explain the entire process from making an offer, to sea trial and haul-out survey. Vessel transactions are large financial investments and an experienced, Moon Yachting broker can help you avoid potential pitfalls while securing the best possible terms for your yacht's sale.
Moon Yachting brokers have already walked in your shoes. As people that have purchased a boat or yacht themselves, they understand what's important to you before, during, and after the closing of your boat. From assisting you with documentation and financing to guiding you through marine insurance, and maintenance, your yacht for sales broker is available to answer any question you might have.
Working with the right broker gives you the ability to have an industry insider fighting for your best interests. Having peace of mind at the closing table, being protected throughout the delicate steps of the yacht buying process, and having access to all the right yachting professionals and vendors is only the beginning.
For over thirty years, our brokers have been serving the blue water industry. They have been skillful captains for decades then became professional yacht for sale brokers in order for them to let clients throughout the world benefit from their experience and from their pieces of advice for anything happening in the marine world.
Our luxury motor yachts for sale are of great performance since we do not upload any yacht for sale until we carry out a kind of preliminary test for the yacht or the gulet so that our client's interests are always protected by our organization. This is what we do all the time to gain our clients' trust in practice not only in theory.
You can visit our company, and we can take you on a small journey to the marina where your yacht is anchored to see your yacht for sale in person and ask about her latest condition. Not only this, you can even have a free trial if you are really interested in that gulet or yacht to check that the engine is working well and to check that the isolation of the sound is quite sufficient from the other cabins.
Space age technology is highly used for building the hull as far as materials are concerned. The interior is luxuriously furnished. Electrical devices are of high technical features of the age and the sailing gears will impress you with the easiness and suppleness of their great performance.