Crewed Yacht Charter
Crewed Yacht Charter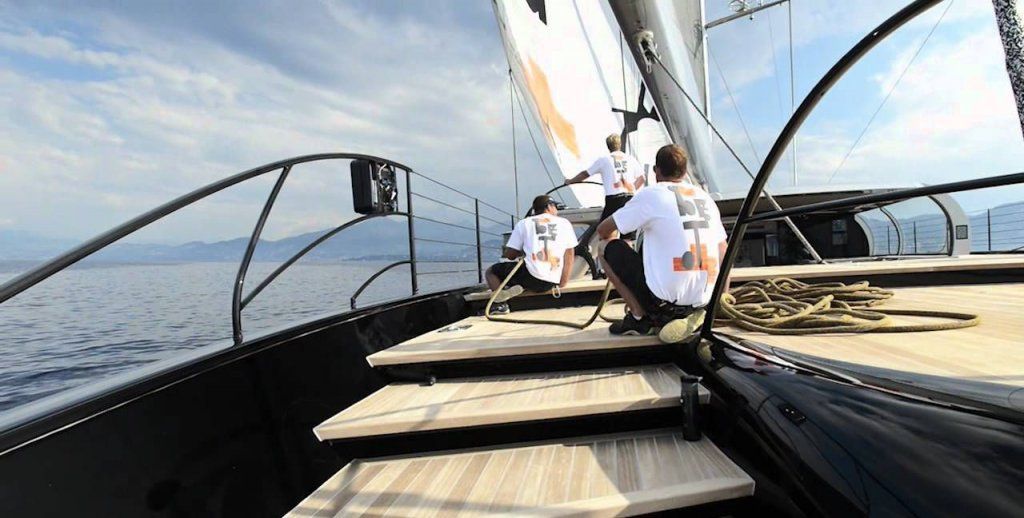 Coastline extending from Datca to Antalya offers numerous secluded bays, pristine waters, individual moorings in small bays where you can consider yourself in your own private swimming pool. Most of the coastal settlements have left numerous ruins and sarcophagus where Lycian, Karian, Pamphylian civilizations have lived dating up to the 4th century A.D. You would be surprised to see the will power of ancient civilizations and their excellence in Stone craftmanship.
Crewed yacht charter is the only option to have a peaceful blue cruise on board a luxury gulet which happens to offer spacious and luxury accommodations as good as motor yachts. Crewed gulet charter in Turkey and the Mediterranean offers numerous charter yachts such as gulets, motor yachts, or crewed sailing yachts.
Turkey has a very rich history and archaeological remains from ancient civilizations that are located at the Aegean and Southwestern Turkish coastline. During old times most of the trade goods were transported by the sea and important settlements were established near the coast and the ancient Mediterranean yacht was the only way to transport goods and the people.
Nowadays most convenient way to yacht charter in Turkey and throughout the world with the internet is to visit most of these ancient cities only accessible by the sea. Yacht charter Turkey is a new concept of a yacht cruise where the guests have 24/7 utmost attention with the professional crew is constantly awaiting to assure your comfort and the food is prepared as per your desire to make you feel home. Swimming in crystal clear waters of yacht charter turkey is the ultimate escape from the hectic working environments where you can relax and enjoy a week or two with your loved ones.
Enjoy Crewed Yacht Charter in Mediterranean Riviera
Crewed yachts in Turkey and The Greek islands are the popular way to cruise in the Aegean Sea. We are proud to offer a wide selection of Crewed yacht charters for hire in southwestern Turkey for group and private yacht charter blue cruises to meet all your needs. All our yachts are in pristine conditions, clean, fully equipped, and well maintained, our crew members are polite and can help you with all your needs, charter a crewed yacht, motor sailer, gulet, sailing yacht, skippered or bareboat sailing yachts, or catamaran and set sail from Athens to the Greek islands of Mykonos, Santorini, Corfu, Rhodes, Crete, Zakynthos and then enjoy your sailing holidays in Turkey and the Greek islands.
Crewed yacht chartering is the best way to enjoy privacy and visit unique destinations. Where you can cruise amongst the beautiful Greek islands Aegean and Eastern Mediterranean seas of southwestern Turkey at your own pace. Whether low budget or a crewed yacht charter, there is always a yacht for you. Enjoy lavish crewed yachts charter with wine and dine under the stars and be pampered by your own personal chef being served by your own stewardess in complete privacy and serenity is to experience it yourself, with a warm welcome aboard.