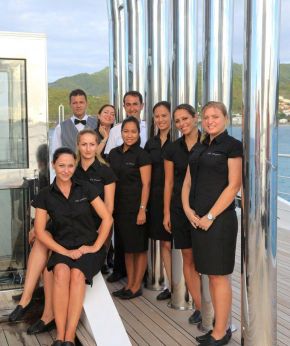 Yacht Crew Turkey
Yacht crew, Turkey is providing professional yacht crew since 1996 and serving captains and yacht owners to work with reliable yacht crew for their private or commercial yachts. We work with honest and hardworking yacht crew, such as captain, chief officer, engineer, chef, deckhands, housekeeper, maid, steward, and stewardesses who are and professionally trained to avoid the unpleasant presence of inadequate yacht crew in turkey onboard. We make sure that you don't have to worry about looking for a captain, engineer, chef steward, deckhand, steward, stewardess, housekeeper. We also provide experienced yacht delivery crews all around the world.
Professional Yacht Crew Turkey
Our green reference is given to only the most reliable and hardworking yacht crew since we are insiders of the industry and we know the yacht crew personally, if you are looking for a professional and reliable yacht crew in Turkey please contact us via email. Yacht crew Turkey Qualifications and certificates that every yacht crew need are standards of training, certification, and watchkeeping (STCW 98 or higher) is a must for making a career in the yachting industry and The yacht crew Turkey simply cannot be hired without the adequate certification and licenses.